Back to all posts
Posted on
Retirement Announcement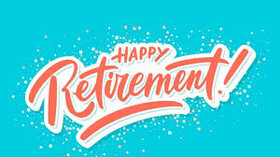 Hello Agnes Davidson Families,
It is with mixed emotions that we say farewell and good luck to Mme LaVerne Krizan. Mme Krizan has had an exceptional career spanning 30 years in our School Division. She first fell in love with the French language and culture while working as an Au Pair in France. She carried this passion with her and left a lasting impression on our school community. Mme Krizan's career started as a resource teacher in grades 1-5. After a short 6 months in that position she spent the remainder of her career teaching Division 1 French Immersion students ranging in age from Grade 1-3 at École Agnes Davidson School. Her passion and dedication to French Immersion has been a true gift to our school community.
It is with dedication, precision, skill and a lot of love that Mme Krizan has run her classes over her impressive career. 
Mme Krizan jokes that she has worked in absolutely every wing of our school, including many portables that have come and gone over the years. 
A loving and devoted mom, her children have shared their mother with us for many years. Now grown, Michaela works as a youth addictions counselor and Aiden is currently completing his studies in accounting at the University of Lethbridge. Mme Krizan looks forward to having more flexibility to spend time with her kids as they embark on their own adventures as adults. 
Mme Krizan shared that her biggest accomplishments besides her family has hands down been the lasting relationships she has made with the many families, students and co-workers that she has the privilege to call friends. It is with this connection to people that has endeared Mme Krizan to countless families within our Southern Alberta community. Her impact on the Agnes Davidson staff is significant and she has taken many teachers under her wing and shared her gift of teaching. It is because of this generous spirit that both teachers from within our Division and outside come seeking her advice, resources, time and friendship. 
Looking ahead, is both exciting and filled with many unknowns. In retirement she looks forward to dabbling with crocheting, re-visiting the ol' golf game, hiking with Paul, her loving husband, or biking on her new cruiser.
It is with much love and respect that we say Happy Retirement. We know that new adventures await but we are so thankful to have been a part of one of her greatest adventures......teaching!
Much Love,
Your Agnes Davidson Family.